Idaho Personals Fetlife group Fetish & BDSM Club
Address: Idaho, USA
Fetlife: https://fetlife.com/groups/14557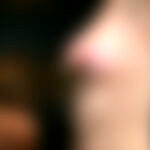 This is a group for kinksters that reside in Idaho. Feel free to introduce yourself. Might I suggest a brief summary about what you are looking for. It will help others find you if you are more descriptive.
Please do not post advertisements of your personal websites, or any other professional services.
EVEN THE VAGUEST HINT OF COMMERCIAL SOLICITATION AND YOUR POST WILL BE DELETED
Good luck in your journey
Rules:
Postings that include advertisements of a personal business or occupation will be deleted. NO SELLING THINGS OR SERVICES OF ANY KIND.
Rudeness, abrasiveness, or downright abuse to others will not be tolerated. If you notice something please feel free to message me: MsPanda or another group leader of your concern. I can only monitor so much activity a day. And some things will get passed over.
I (MsPanda) will gladly remove the posts you've made yourself at your request. Just message me about it.
Accounts that are inactive or deleted (If I can no longer see your profile). I will possibly remove your posts and remove you from the group. So people aren't wasting their time due to your inactivity. I'm addition, people who are in other states might be removed. Replies stating "too bad you're so far away" really aren't helpful to anyone.
 Jump right to the comments 
Other local BDSM parties in United States of America (USA)