DC Rope Fetlife group Fetish & BDSM Club
Address: DC, USA
Fetlife: https://fetlife.com/groups/35873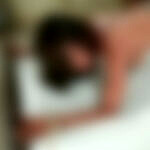 Founded by Greeneyedevil and asianbella, DC Rope is a group that focuses on rope education.
A very friendly crowd of rope lovers based in the DC, USA area who have a passion for sharing their rope knowledge and making all members feel welcome!
Everyone is more than welcome at DC Rope. Make your annual visit, stop by if you're in town every now and again, and definitely come and introduce yourself if you're new to the DC area! Of course we can't forget our cherished monthly members. 🙂
Rules:
his Group will only discuss topics related to the Rope scene.
Personals/Partner Search goes in here >>> "Looking for…" please use those respectively.
Please Do Not join DC Rope if you Do Not intend to participate in the threads, Events, or DC Rope Feasts. There are plenty of other rope groups out there if you just want to browse.
If you wish to Advertise, see Advertising for upcoming events
Admins reserve the right to move/delete posts.
The simple philosophy of DC Rope
DC Rope is a non-profit group catering to DC and the surrounding areas! In this tight bound group you'll find everyone from newbies to artists. Since its humble beginning, DC Rope has great people coming in to support what we were trying to do. DC Rope has now grown into a great resource for the rope community and it strives to make rope enthusiasts out of everyone!
Our Mission
We are committed to spreading Knowledge and furthering our Education. We support our Community and provide Resources to anyone who needs them. We value our Members, as they are our biggest contributors. We have the right to make mistakes, learn from them, & make them better. We promote Creativity, Passion, & Collaboration. We believe in having fun and loving what we do!
 Jump right to the comments 
Other local BDSM parties in United States of America (USA)