Chandler Playdates FetLife group Fetish & BDSM Club
Address: Chandler, AZ, USA
Fetlife: https://fetlife.com/groups/73950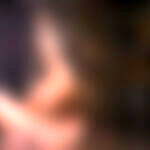 For people in Chandler, Ocotillo, San Tan, Queen Creek and Ahwatukee to set up play dates with each other. Please be serious about playing and provide a location, time you want to play, what you are looking for (M, F, Cpl, etc.) and the best way to contact you. Finally a group where we all know up front that we want to play and a place to make it known without the song and dance or shame behind it. We all like to play now we can do it much easier. Have fun. Pay to play adds are not welcome. We are a free play group. We welcome all just keep the pay to play out of the group. Thanks.
Rules:
play at your own risk.
now post if you need a place to play or if you have one in mind.
enjoy yourself.
Posts older than 3 months will be deleted unless poster gives an end date .
 Jump right to the comments 
Other local BDSM parties in Arizona (AZ)